CEO message
The upmost dedicated company base on advance technology!
Kangto Heavy Industrial Co., Ltd. is a front runner of folk lifter attachment manufacturing industry width soild basic foundation of advance technology and technical know-how. We have grown together with our valuable customers over the years of effort and past experiences.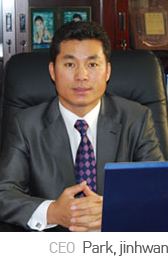 Kangto developed the hydraulic quick coupler in Korea for the first time in 1993 and
has been dedicated to developing the safest and the most efficient quick couplers
in the industry. We design the attachments based on the end-users' point of view
and supply great value quick couplers that surpass the quality level of renowned
American and European brands at far competitive prices than theirs.
As a leading manufacturer of high-quality quick couplers and attachments for
construction, utility, demolition, government, military and related markets
since 1993, knows how to get the most out of excavators. Kangto now has
more than 24 years of engineering experience and continues manufacturing
the safest, most versatile quick couplers available.
Kangto is an OEM & ODM supplier to the world-renowned brands of excavators and construction equipment (e.g. Hyundai, Doosan, Volvo, Hitachi, Caterpillar, just to name a few) All products are manufactured and controlled by long experienced craftsmen in 4 acres of our own factory in Korea. Now we manufacture various attachments for earth moving machines including quick couplers, rippers, multi-grapples, plate compactors, pallet forklifts, and buckets. We intend to continue our advances and growth in the global marketplace with more unique and effective attachments.